Suites in Turin's historic center
Oriana Homèl Torino. Warm like a home, Professional like a hotel
A Suite minutes away from the Egyptian Museum and the Mole Antonelliana, at the foot of the Alps.

Turin, the first capital of Italy is now a favorite destination for all of Europe.

Visit its grand piazzas, historic cafes and rich Baroque history.

Fall asleep in your Suite between luxury and modernity.

18 km of arcades. Choose your Suite in Turin
More than 40 cultural sites, exhibitions, fairs, salons and beauties named UNESCO World Heritage Sites. Here you are at the center of history and wonder.
Suites
The 8 top-quality Suites are just minutes from Turin's most beautiful and world-famous squares and museums.
8 wonderful Suites with soothing colors and a modern, well-kept environment. They are equipped with modern amenities to ensure you the comfort of a vacation discovering charm and Made in Italy.
Join us at 19 Via Giolitti, near Piazza San Carlo and the historic chocolatiers.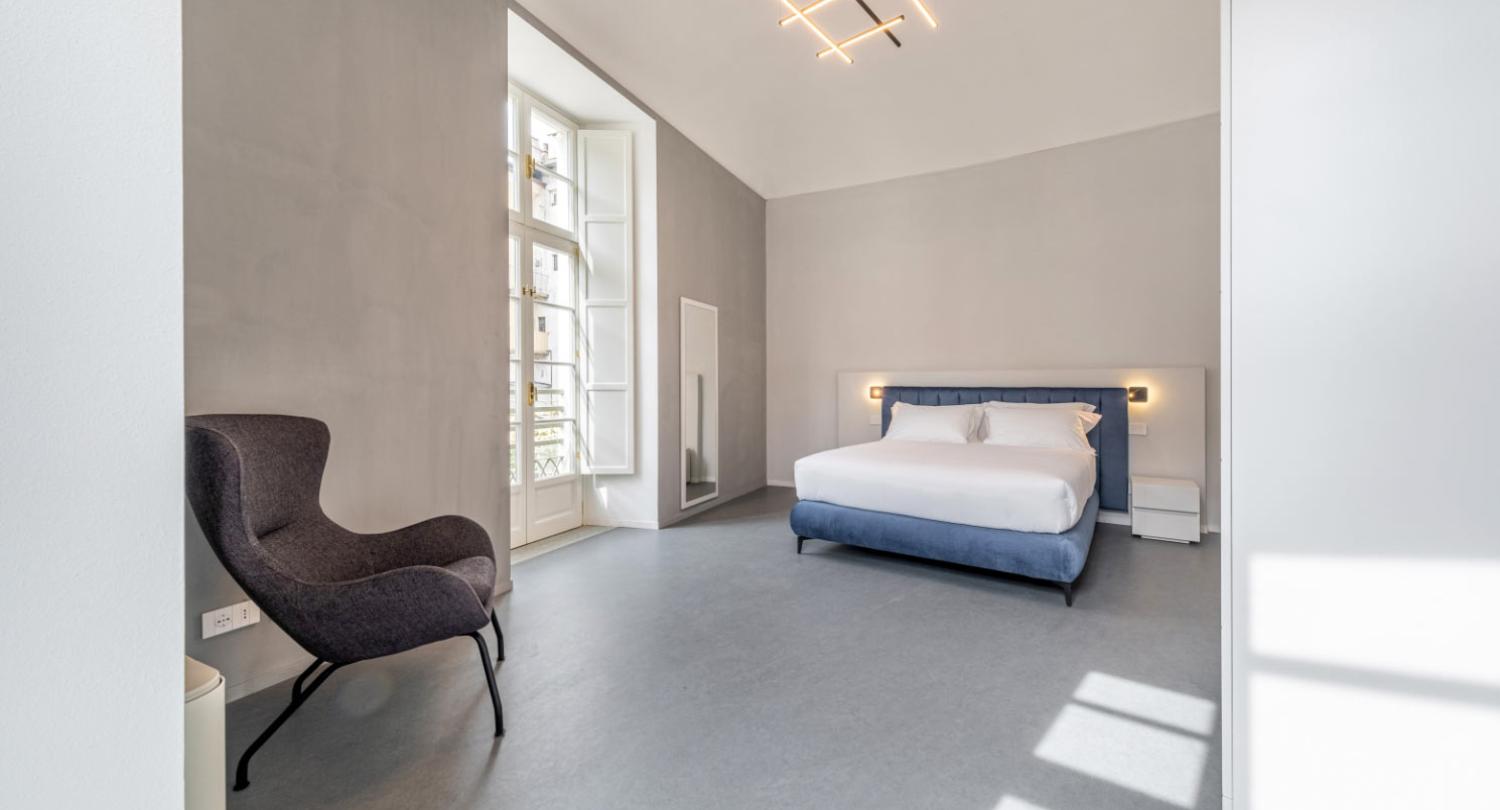 Signature Services
SAME SERVICES. IN EVERY DESTINATION.
Oriana SuitesGroup becomes Oriana Homèl
Everything is renewed and everything takes new shape. If over time Oriana Suites Group has confirmed in itself the high expectations of Hotellerie, the group never ceases to amaze you. With the newly acquired historic building in Turin, in 2022 Oriana Suites confirms itself as the cardinal point of hospitality. But with new goals and horizons.

The group changes completely: ORIANA HOMÈL is born.
Unchanged the high quality of the suites placed in the historical palaces of the wonderful Italian cities.
In a mix of charm, design and elegance, to amaze you the new Italian concept "HOMÈL" born from the combination of "Home" and "Hotel".